Back
Homeowners Go All-In on Their First Home Control System with an NSC Flagship Installation
Family sleeps safe and sound with integrated home technology including security, lighting, door locks, window shades, entertainment, control and more.
 
Carlsbad, California, May 5, 2020 — A North Carolina couple has turned the phrase "go big or go home" on its head by going big in their home with a fully integrated NSC Flagship system, anchored by an ELAN® control system. Having never owned a smart home system before, the homeowners have completely transformed how they interact with their lighting, security, entertainment and much more.
 
"This is a big home at more than 8,000 square feet, but I had recently completed another ELAN system on a 30,000-square-foot home down the street, and that basically sold the owners on the full package," said Brian Berg of North Carolina-based Interactive Interiors. "They figured that if the ELAN control system could deliver a great experience in a home three and a half times the size, it would certainly satisfy their needs. And they were correct."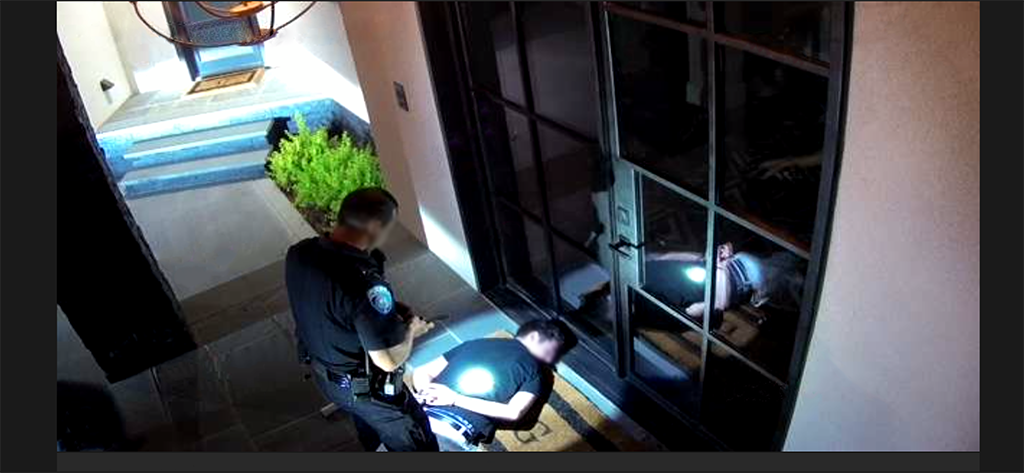 The family wanted to integrate nearly every possible system in the new home, so Berg told them about the NSC Flagship Program that includes a significant warranty extension on vital components – five years, to be exact – as long as the project includes a few specific Nortek Security & Control products.
 
Now, the ELAN system provides control of the whole home's lighting, 20 zones of multi-room audio, multiple TVs with distributed video over IP, electronic door locks, garage doors, pool and hot tubs, motorized window shades, irrigation, surveillance cameras, intercoms and even the home's generator.
 
"Once we talked about what could be controlled from a smartphone or touch panel, they were saying 'yes, yes, yes' at every step," Berg added. "That's a dream client."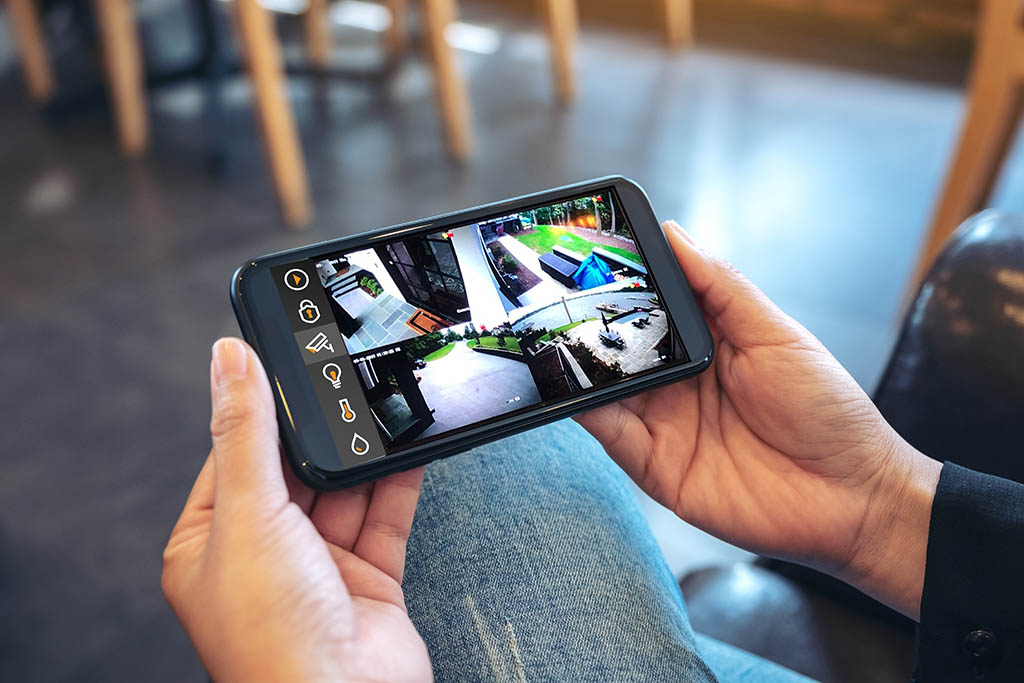 One of the owner's top concerns was that the home become extremely secure, and they went above and beyond standard protection by installing a panic room with one-button access through the ELAN system. Berg installed several hidden buttons the family can press to activate the secret door to the panic room. Simultaneously the ELAN system notifies their security monitoring service and local authorities. Before long, this next-level security was put to the test.
"One night while the parents were out to dinner, an apparently inebriated man banged on the front door, frightening the children who were home alone," Berg said. "While no harm was done, the system worked exactly as expected—the older child activated the panic button, the parents got an instant alert on their phones and left the restaurant, and police arrived within minutes to diffuse the situation. Afterward, the husband and wife said, 'this alone is worth what we spent on the whole home system."
 
It's usually the media and automation features that excite clients, Berg said, but in this case, providing ultimate peace of mind was the number one benefit. Multiple outdoor surveillance cameras can be viewed instantly on any TV in the home and through the ELAN mobile app on the owners' mobile phones, making them accessible from anywhere in the world.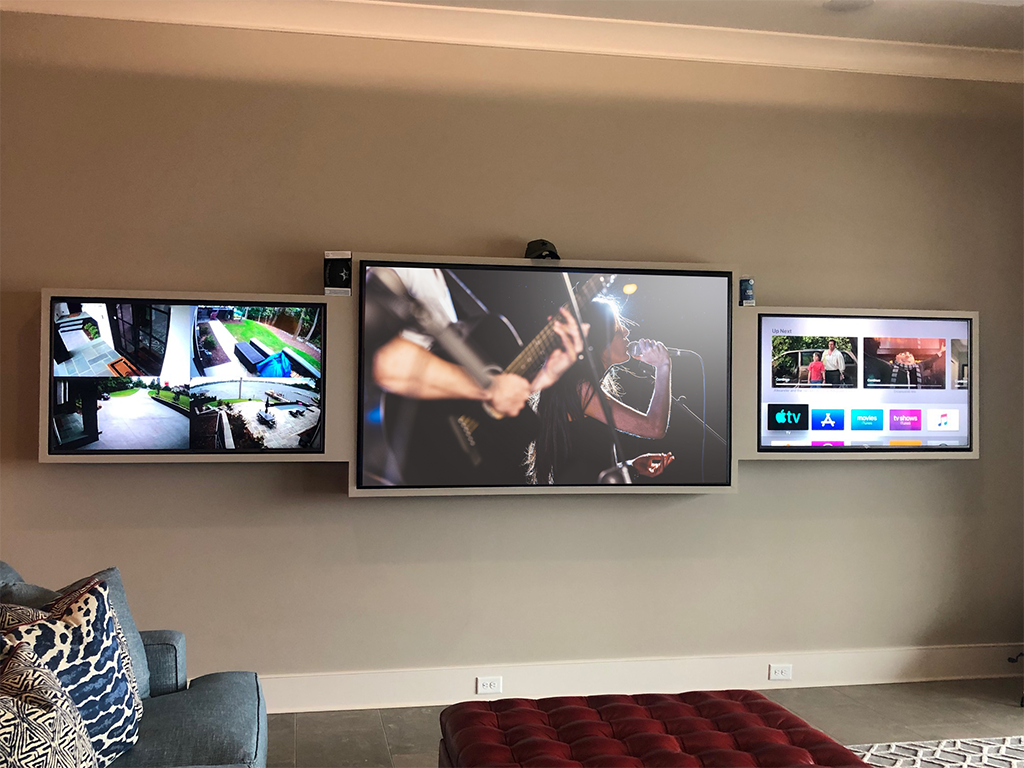 "In the basement there's a video wall with three large TVs" Berg added, "The owner asked me to set it up so that he can turn on all TVs with a single button, and one of them automatically shows live surveillance camera feeds. By combining instant surveillance access with scheduled automation for events such as the irrigation system and notifications when the electronic door locks are activated, the family always knows what is going on at their home."
 
Also, integrating a full complement of NSC components means there is little visible technology in the home – no more cable boxes in every room, no hanging wires, and even the speakers are almost invisible. More than 40 total SpeakerCraft® in-ceiling speakers provide music in almost every room with a total of 20 distinct controllable zones. Music sources include Apple TV and an Autonomics music streamer with access to all the homeowners' streaming music services.
 
All equipment is centrally located in two full-size racks, further simplifying the home's aesthetics and enabling full protection of all vital gear through Panamax® power conditioners, surge protectors and UPS backups.
 
The family can access and control the system through several ELAN HR2 handheld remotes or five ELAN wall-mounted touch panels in main living areas or use the ELAN app on their mobile devices from anywhere in the world.
 
"The family hadn't owned a smart home system before this, but we installed the best system available for their needs, and that's the ELAN Control System," Berg said. "It needed to be easy enough for the whole family to use, and super reliable, while still offering the advanced technological customization that allowed us to create panic functions. I think it's safe to say this one event turned the family into evangelists for ELAN."
Download high res images here.
 
About Interactive Interiors
Interactive Interiors is located in Denver, North Carolina, servicing many of the Eastern states including North Carolina, South Carolina, Georgia and Florida. It has been voted the area's #1 installation firm for all custom home theater and commercial building audio/video needs. As a CEDIA-certified installation firm with over 15 years of audio/video experience, Interactive Interiors can design and install the ideal system for any home or business.
 
About ELAN
The award-winning ELAN whole-house entertainment and control solutions, by Nortek Security & Control LLC, are distributed through a comprehensive channel of select dealers throughout the United States, Canada, and countries worldwide. The ELAN 8 update was honored with the "2017 Human Interface Product of the Year" award, and continues to expand its intuitive functionality with security, climate, surveillance and video distribution products and integrations. To learn more, visit www.elanhomesystems.com.
 
About Nortek Security & Control
Nortek Security & Control LLC (NSC) is a global leader in smart connected devices and systems for residential, security, access control, and digital health markets. NSC and its partners have deployed more than 4 million connected systems and over 25 million security and home control sensors and peripherals. Through its family of brands including 2GIG®, ELAN®, Linear®, GoControl®, Mighty Mule®, IntelliVision®, Numera® and Libris®, NSC designs solutions for security dealers, technology integrators, national telecoms, big box retailers, OEM partners, service providers, and consumers. Headquartered in Carlsbad, California, NSC has over 50 years of innovation and is dedicated to addressing the lifestyle and business needs of millions of customers every day. For further information, visit www.nortekcontrol.com.
Other brand names and product names mentioned herein may be the trademarks, tradenames, service marks or registered trademarks of their respective owners.
 
Press Contacts
Cat Toomey
President and CEO, CATalyzing Communications
317.514.5546
Cat.toomey@nortekcontrol.com
Back